» Tent area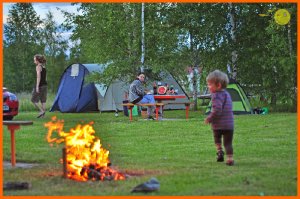 There are two areas for tents: one permits access of vehicles while the other does not. Sunny, partly shaded and shaded places available.
Bonfire places are available on tent area. Places with connection to electricity available (+ EUR 2,00 / day).
WC, showers and kitchen are shared, opened 24 hours a day, and located 20-50 metres close to tent areas.
PRICE

(per night): EUR 4,00

PRICE

(first night): EUR 5,00

PRICE

(each following night): EUR 3,00

PRICE (if parked in tenting area): EUR 1,00

PRICE

(if parked in tenting area): EUR 2,00-3,00